8 Campervan Storage Ideas to Declutter Your Van Life
Camper vans are a small space, which is a big part of why they are loved by so many.
Maneuverability, off-road capability, and great gas mileage are just a few of the perks that come with having such a compact rig.
But as any van lifer knows, having such a small living space requires some creative solutions when it comes to storage and organization.
Use these campervan storage hacks to declutter your motorhome or Sprinter van, free up extra space for large and small items, and make your road trips more enjoyable.
1. BedSlide
Bedslides are heavy-duty sliding platforms that are designed for use in pickup truck beds.
They are a little-known but amazingly effective way to maximize storage space in campervan conversions.
Bedslides can be installed under the bed in the 'garage' area in the rear of a van to provide easy access to storage boxes and other items that would otherwise be hard to reach.
Instead of having to crawl into the garage area to pull out gear and storage containers towards the front, a Bedslide allows any items under the bed to be accessed easily while standing at the rear doors.
2. Roof Rack
A roof rack can provide extra storage for items large and small in vans where there is just not enough space for all the gear you want to bring.
Roof racks are commonly used to carry large items that would not fit inside of the van, such as kayaks, surfboards, and paddleboards. They're also great for mounting accessories like solar panels and awnings.
Camper van roof racks can also hold one or more cargo boxes, providing extra space to stow skis and other gear.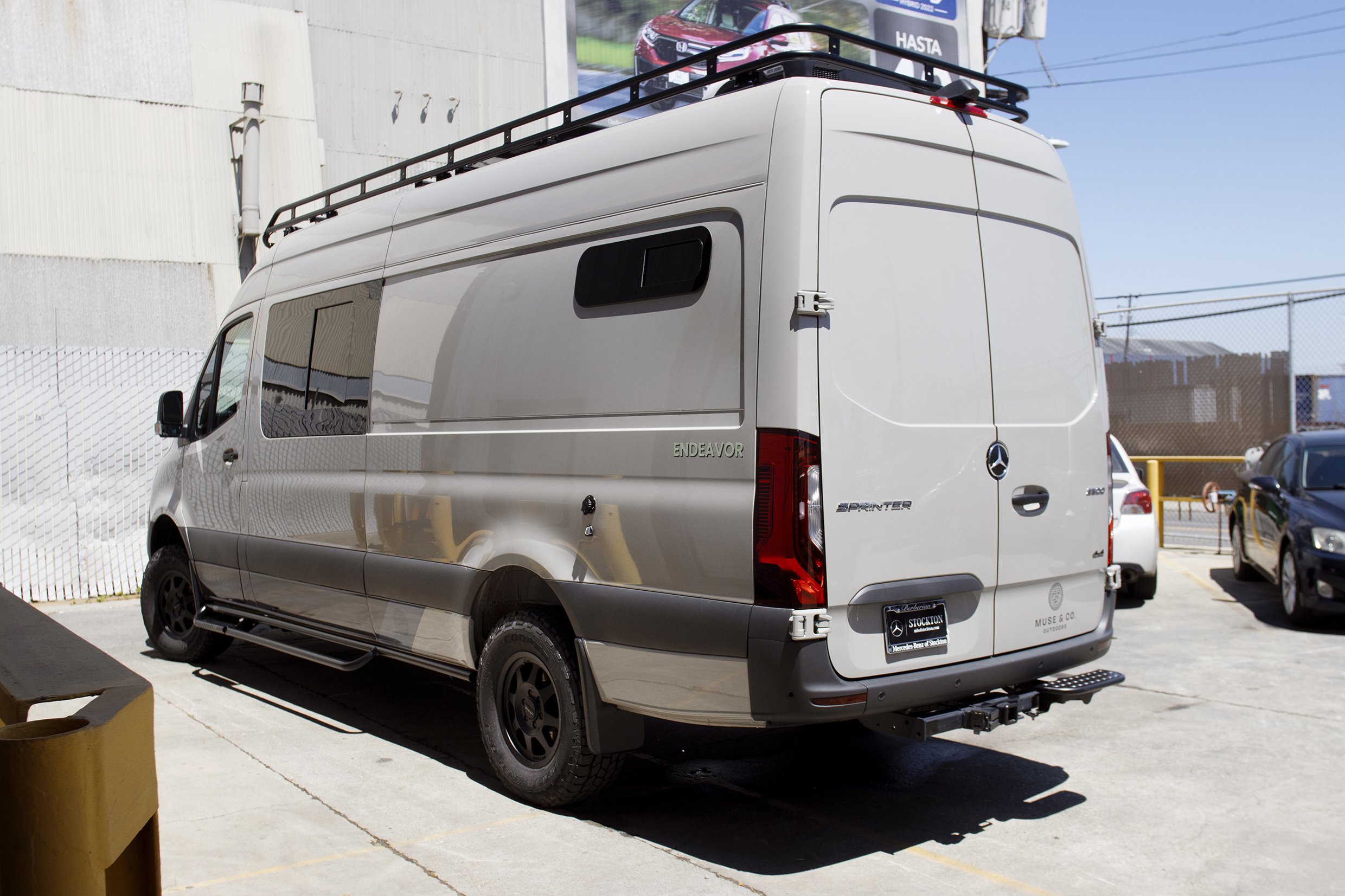 3. Magnetic Strips
Magnetic strips are typically used to hold knives in a home, but they can be used as a hanger for any small metal items in a van. Cooking utensils, clips, and many other small items can be easily organized and stored using magnetic strips.Though many van owners have had success with this storage solution, we have to note that it could be potentially dangerous in the case of an accident!
4. Hanging Shoe Rack
Hanging shoe racks have become a favorite storage solution among camper van owners. The racks can provide hanging storage and can be mounted on doors or on the backs of seats.You don't have to use the racks for just shoes—anything from toiletries to cleaning supplies can be stored in the convenient pockets. If the racks aren't being used, they are completely collapsible so you can stow them away without taking up much room in the van.
5. Fruit & Veggie Hammock
Looking for kitchen storage solutions that are both cute and great for freeing up cabinet space?Look no further than these awesome fruit and veggie hammocks available on Amazon, which can be easily hung from overhead kitchen cabinets.These little hammocks not only keep your produce from being jostled around on bumpy roads; they also free up campervan kitchen cabinet space and valuable countertop space.
6. Space Saver Bags
Space saver bags are a seriously genius campervan storage solution. Sleeping bags, extra bedding, or clothing for different seasons are all excellent candidates for the use of these little vacuum-sealing bags.The bags work by allowing air out when you squeeze them, without allowing any air in. They can be compressed to nearly half their original size to store any soft goods that take up space in your van.
7. Coat Hooks
Coat hooks are one of the most helpful and easiest to implement campervan storage hacks. Some hooks use velcro or a sticky backing to mount, while others need to be screwed in.Coat hooks allow you to hang clothing, keys, and anything else you can think of so these items are easily accessible and out of the way.
8. Paper Towel Holder
Paper towels might not be the most eco-friendly way to clean up a mess, but they certainly come in handy when traveling in a van.Keeping your paper towels accessible but out of the way is easy with a paper towel holder. They can be mounted under overhead cabinets, inside the door of lower kitchen cabinets, or even on the wall behind your counter space.
9. Over-the-Cabinet Trash Cans
A trash can is a necessity in every camper van, but a traditional one will take up a huge amount of space inside of your kitchen cabinet.One great solution is to buy an over-the-cabinet trash can that can hook over a cabinet door to stow away out of sight and without taking up much cabinet space.
Of course, the best way to keep a campervan organized is to design a well-functioning layout with plenty of storage space.
Muse & Co. Outdoors builds Sprinter van conversions with thoughtful storage solutions that make it simple to bring along everyone's gear for an extended road trip.
Whether you are looking into living full-time van life or just want a weekend getaway rig for you and the family, Muse & Co. Outdoors has a camper van that will fit your needs.
Check out our Build My Van tool to learn more about our models and explore your options for customization!